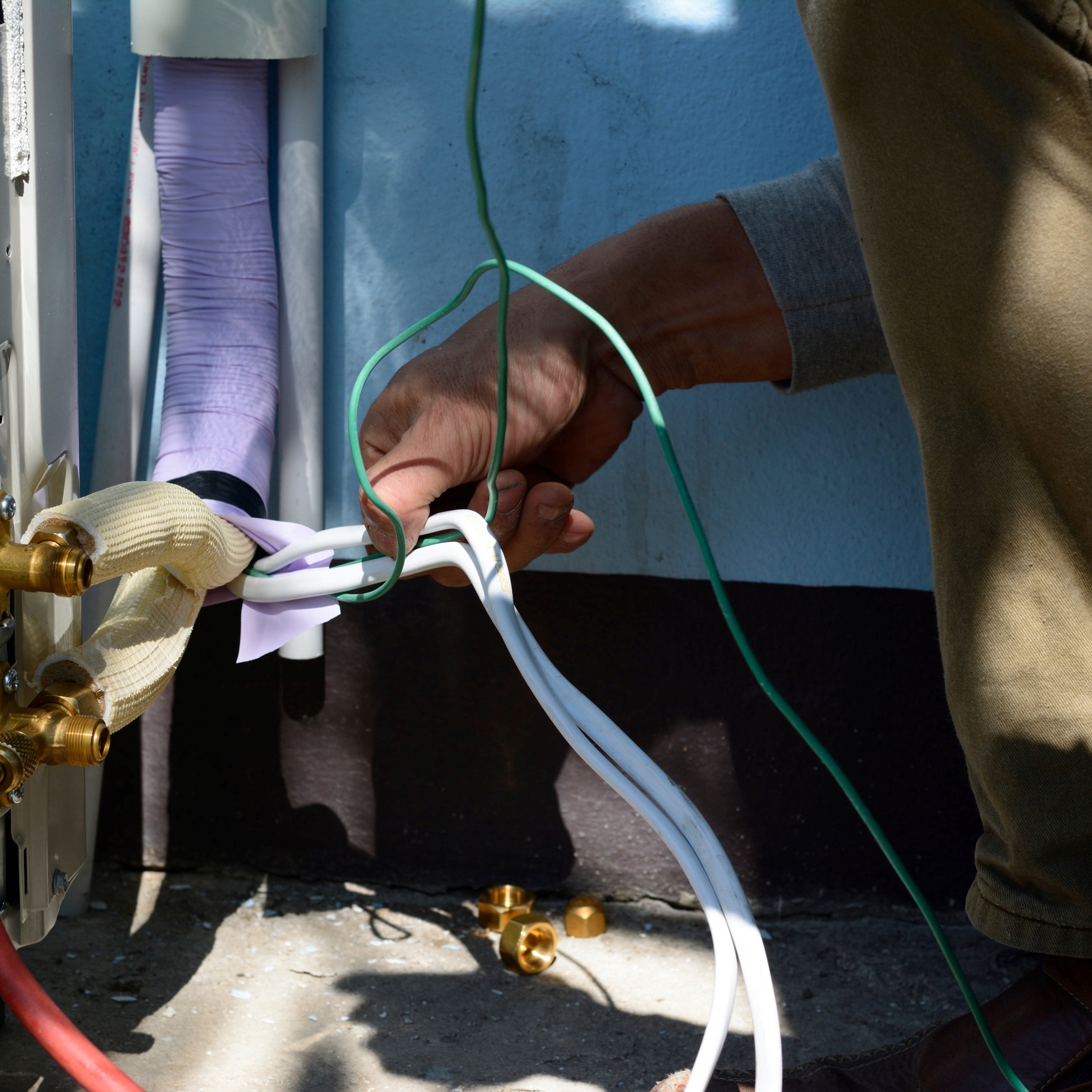 Professional A/C Services
Stop struggling with that old air conditioner! At some point, the cost of repairs and stress of breakdowns becomes too much. When that happens, you likely need an air conditioner replacement. You never want to do it too soon, and waiting until it's too late can leave you feeling uncomfortable when it's hot outside. Homeowners turn to ​Trabuco Air for honest opinions and great prices for when it's time for air conditioner installation in ​Corona, CA. We have the best deals on the latest air conditioning appliances, and our team has the experience to get the job done quickly on your schedule. Each of our technicians has worked with a wide variety of air conditioning setups. We have the resources to get things done right and help you make the right decision for your home or business. Find out how we can help you get the best value out of your air conditioning system. Call us now at (951) 268-7170 to learn more about air conditioning options and schedule an appointment with one of our technicians!
High-Quality Air Conditioning Replacement
Talk to us today about whether replacement is your best option. At ​Trabuco Air, we do our best to extend the lifespan of your existing air conditioner. Many times, we're able to get more years out of your older HVAC system and keep you and the people in your home or property comfortable. However, air conditioning systems have limited lifespans. Eventually, parts replacement and other maintenance are no longer viable options. You'll end up racking up repair bills that will exceed the cost of a new air conditioner! If you're doing so now, it's time to replace the system.
At ​Trabuco Air, we're here to be your long-term A/C service provider. You can trust us for an honest opinion on whether air conditioner replacement is the best choice in terms of performance and price. We'll take a look at your existing A/C unit and help you decide what to do. When replacement is the best choice, we'll present you with a variety of options based on your needs and your budget. Our team will be there to handle the replacement from start to finish so you can immediately start to notice the benefits of your new air conditioner.
New Air Conditioner Installation
Across Corona, CA, people building new homes and developers rely on our team for the best prices and services on air conditioner installation. When you're buying a new air conditioner, it's a significant investment. You want the job done right and everything to go smoothly. Our technicians have years of experience installing every type of air conditioning system. We'll design a plan specific to your home or property that maximizes cooling and improves energy efficiency long-term to save you money. We have a network of suppliers to get the latest models and affordable prices to fit your needs. Let a ​Trabuco Air team manage your air conditioner installation from end to end with ease.
You'll love the way your A/C works when we're finished, and we'll be there to keep your HVAC system working at a high level for years. That's our commitment to our customers on every job, large or small. We work around the clock to keep you comfortable in your home.
What is the lifespan of an air conditioning unit?
The lifespan of an air conditioner will depend on several factors, including the type of air conditioning system and the amount of maintenance it receives. On average, a central air conditioning system will last 15 to 20 years.
Can I replace just my outdoor air conditioning unit?
Though it is the homeowner's decision, it is generally not recommended to replace an outdoor air conditioning unit without also replacing the indoor air conditioning system. This can prevent a range of future issues.
How do I know when my air conditioner needs to be replaced?
Various signs may indicate it is time for an air conditioner replacement. Things to watch out for include low airflow, an inability to cool properly, and strange sounds or smells. A higher-than-usual energy bill may also indicate a need for air conditioner replacement or repair.
Our Customer Service Focus
All of our work is backed by our 100% service guarantee. No job is finished until our clients are happy with the results. We're passionate about quality, and we love seeing that smile on a client's face when we know we've done the job right. Let us design a custom air conditioning solution that will work for years and save you money.
Call us now at (951) 268-7170 to schedule an appointment as soon as possible for air conditioner installation in Corona, CA, or any of our other services! Our team is standing by to answer your questions and get things moving!