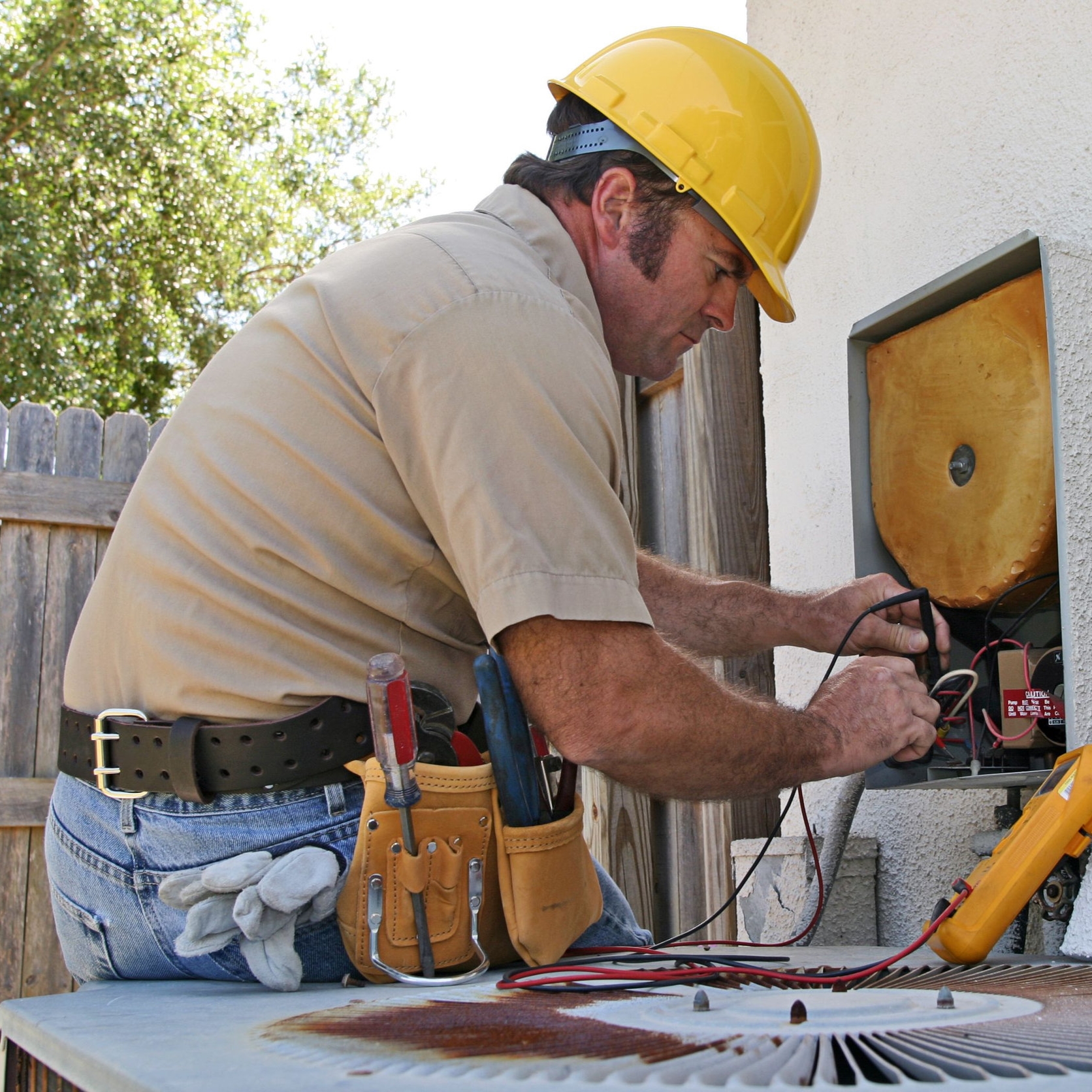 Quality Parts & Fast Service
We are giving some great deals on air conditioner parts replacement services to keep your A/C in perfect condition. Some people will tell you that you need to replace your appliance when all you need is the right part replaced. Let our team give you an honest assessment of what's going on and offer up some options so you can make the best decision for your home or commercial property. Clients in the area know they can count on us for transparent pricing and honest assessments. When parts replacement is the right call, we'll let you know. Our team of technicians has years of experience working on every type of appliance, and we're confident we have the answers you need. If you need air conditioner parts replacement in the Corona, CA area, make the right call and choose Trabuco Air. We use only the finest parts and materials, and our technicians have the latest in HVAC repair techniques to make repairs fast and easy. Call us now at (951) 268-7170 to schedule an appointment and to learn more detailed information about any of our services!
Expert Air Conditioner Parts Replacement
We rely on an extensive network of parts suppliers to get you the lowest possible prices on the best parts. When your air conditioner is making strange noises or lagging in performance, we can be there quickly to fix what's wrong. Our team will perform a rapid inspection to figure out what's going on and manage all aspects of the parts replacement. Sometimes, just a small part makes a big difference in how your A/C performs. Here are some of the parts replacement services we provide:
Air Conditioner Fan Repair & Replacement – When your fan doesn't work well, it impacts your overall air conditioning performance. Your air conditioner will struggle to circulate air through your vents, and your home won't get as cold. It also makes it harder for your unit to manage heat and could cause more complicated problems down the road. If you notice that your A/C isn't working well, take a look to see whether your fan is moving the way it's supposed to.
A/C Compressor Repair & Replacement – Compressors keep the air coming out from your A/C vents cold. They're a vital part of any working HVAC system, and you need to keep your compressor in top shape for long-term cooling performance. If you are hearing strange noises coming from your appliances or inside of your vents, take a look at your compressor. Our technicians have a large inventory of compressors, and we can make the switch with ease. Sometimes repairs are the best answer. We'll do our best to save you money if repairs are possible.
A/C Blower Repair & Replace – Blowers, as you can probably guess, blow cold air through your vents and ducts and into your rooms to keep things comfortable. It almost acts like the engine that keeps things moving smoothly. If you notice that some of your rooms aren't getting cold, it could be because your blower is losing power. With blowers, replacement is usually the best call because repairs can take hours and will end up costing you more.
A/C Coil Cleaning & Replacement – Our technicians clean and repair coils regularly. Without scheduled maintenance, it's easy for your coils to get dirty and impact performance. This can lead to leaks and rooms not getting cold. We make quick work of dirty coils to return your A/C to optimal condition and get cold air moving again.
Condenser Motor Replacement – Condensers are another air conditioner part that is often easier to replace. Repairs are sometimes possible, but they can be expensive, and sometimes they break down again after they're fixed. We have different condensers at great prices that make things easier.
On all parts replacement services in Corona, CA, Trabuco Air will talk you through options on whether repair or replacement is the best choice. We do our best to maintain transparency, so you know what's happening and can make the right decision. We've spent years working on all types of air conditioning appliances, so we're confident we have the resources to make things right.
Call Us Today
Call us now at (951) 268-7170 to schedule an appointment and to hear more about any of our services! Ask whether we have a part in stock, and we'll send a tech to your property to take a look at your A/C. We'll diagnose the issue and work with you on the right way forward for air conditioner parts replacement in Corona, CA.