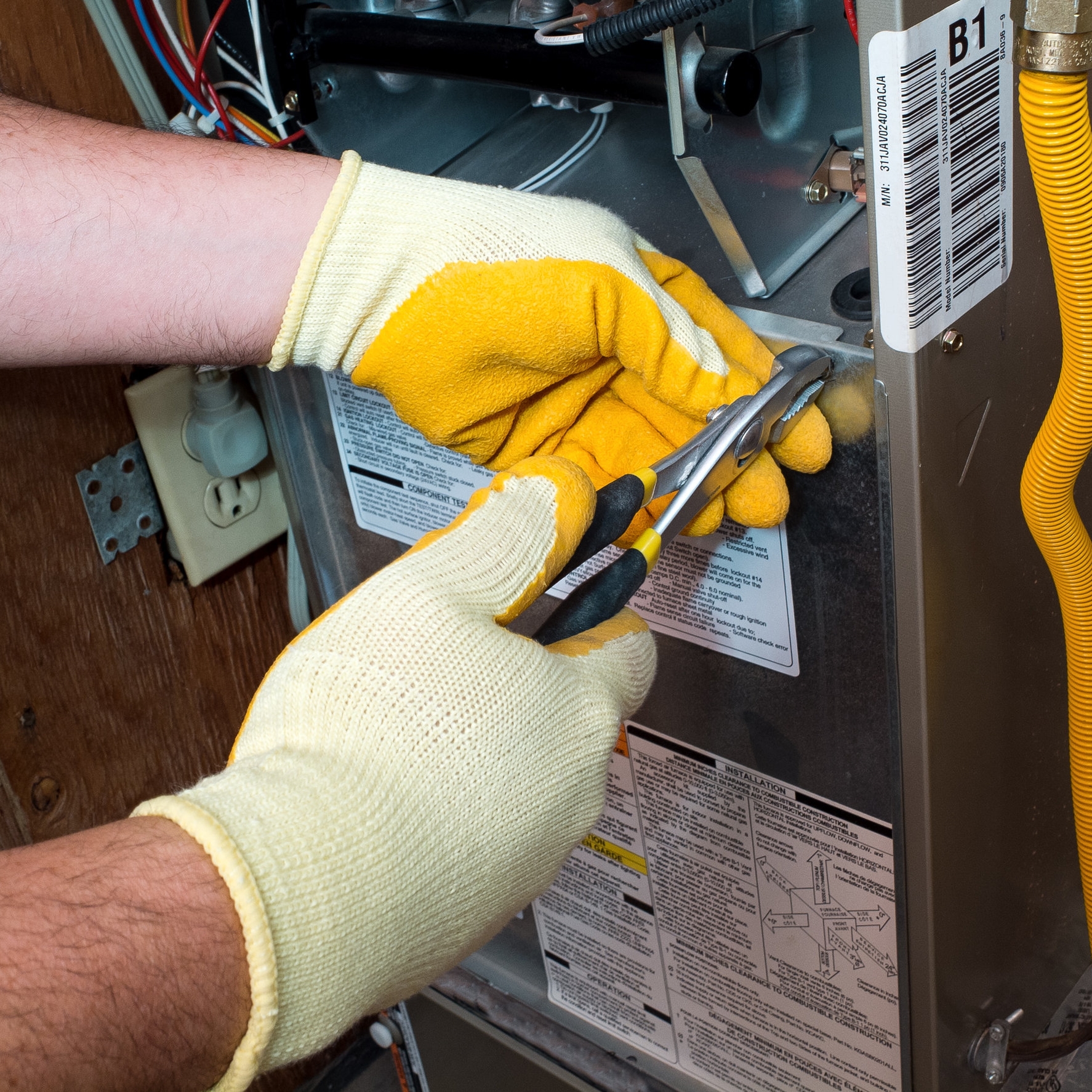 The Local Furnace Experts
Call Trabuco Air for the best prices on electric furnace repair and replacement services anywhere in Corona, CA! Our clients know they can trust us to deliver high-quality results at an affordable price to keep their furnaces in great shape all year. That's important for when temperatures drop, and you need that steady supply of heat coming into your home or property. Electric furnaces are a great option for many houses and commercial properties in the area. They deliver a reliable heating solution for water and indoor heating. Our technicians have years of experience working with electric furnaces, and we're ready to do what it takes to get yours in the best condition possible! Discover why we're the leading HVAC contractor in the area, and let us get started on your furnace today! Call us now at (951) 268-7170 to schedule an appointment or to ask questions about any of our services.
Common Signs You Need Electric Furnace Repair
How do you know when you need electric furnace repair? Most of the time, there are early signs that are telltale indicators you need professional service. The earlier you take care of problems with your furnace, the better chance you have of extending its lifespan and ensuring good performance for years. Left alone for too long, repairs turn into larger problems that cost more to fix. Sometimes it's possible to prevent gas furnace replacement with regular servicing that keeps your furnace in good condition.
Here are some things you should look for:
Strange noises coming from your furnace
Insufficient hot air supply
Cold air comes out of your vents when the heat is on
Some areas of your home or property are hot, and others are still cold
The furnace constantly cycles on and off without heating things up
These are just some things to look for. Basically, anytime your furnace is acting up, you should call for professional support. We can send a technician out to you quickly to diagnose what's wrong and prescribe the best way to handle repairs. As a local company, we're committed to delivering the high-quality repair results and excellent customer service that you deserve.
When You Need Electric Furnace Replacement
At some point, your electric furnace is going to stop performing the way you need it to. Modern furnaces are built to last, but they don't last forever. Eventually, you're going to need furnace replacement. We offer a great variety of electric furnaces in Corona, CA, and can give you a free quote on a new furnace to help you decide the best way forward.
When furnace repairs start costing almost as much as a new furnace installation, it's probably a good idea to get a new furnace. Our technicians can walk you through when and why it's a good idea for furnace replacement and can help you choose a new furnace that will suit your performance needs and budget. We can handle everything from beginning to end and help you dispose of your old furnace.
Talk to us about furnace repair in Corona, CA or replacement by calling (951) 268-7170 today! Schedule an appointment with one of our expert technicians and get the ball rolling now! We're here to answer any of your questions and help you learn more about the services we offer.