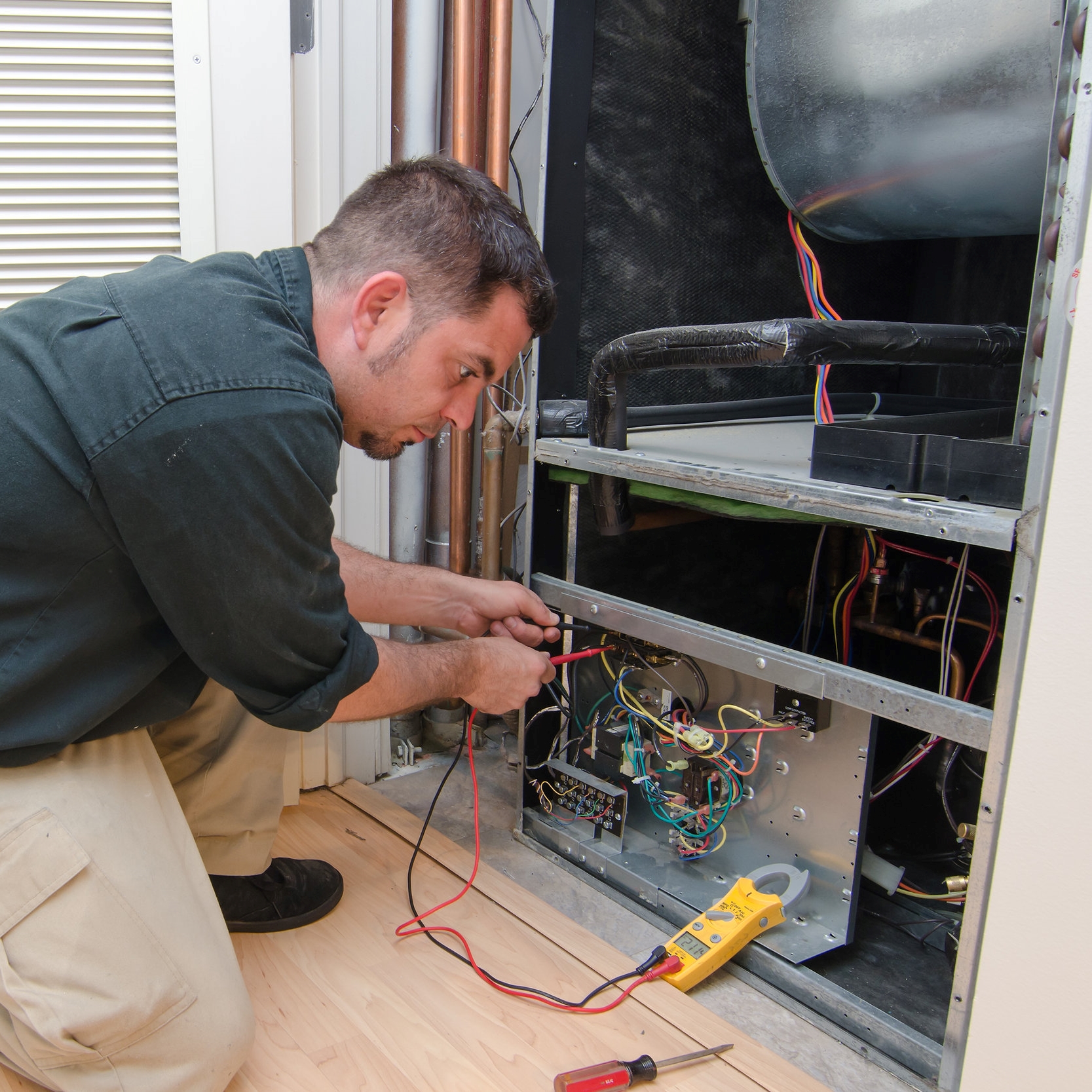 We've Got the Parts You Need!
Let Trabuco Air inspect your heater before you pay for a new one! Every day, we help homeowners save money with expert heater parts replacement in Corona, CA that save you money and time. We can extend the lifespan of your heater with high-quality parts at affordable prices, and our team has years of experience working with every type of HVAC appliance you can imagine. That's why our team is the top choice for HVAC repairs and installations in the area. Our clients know that they can trust us for honest assessments and expert repairs. When it's time to replace your heater, we'll be the first to let you know, but there could still be life in your appliance that can be fixed with a simple parts replacement. Let us take a look and use our extensive network of quality parts suppliers to get your heater back online and working the way it's supposed to. Call us now at (951) 268-7170 to hear more about parts replacement services and schedule an appointment with one of our HVAC technicians!
The Best Heater Parts Replacement Options
Get more life out of your heating system with expert heater parts replacement from Trabuco Air! We're here to get you the most value for your money and ensure you get the steady supply of heat you need all year. For years, we've been the #1 trusted name in Corona, CA when it comes to HVAC solutions, and we're excited to see how we can help you!
Here's a brief overview of the heater parts replacement services we provide. Our team knows its way around every HVAC appliance, and we have a large inventory of quality parts at affordable prices. Talk to us about what you need, and we'll send a technician to inspect your system as soon as possible. We're local, so that means we work fast and give you the excellent customer service that you deserve.
HVAC Thermostat Repair, Replace & Upgrade – Your thermostat is like the control center for your heating and cooling. Modern thermostats are amazing and integrate with your phone and other devices thanks to smart technology. Discover how a new thermostat will change how you manage your temperatures and save you money by using heat and air conditioning only when you need them. If you're not interested in an upgrade, we can fix your existing thermostat to maximize efficiency and keep your HVAC system responding to your commands.
Heat Pump Repair / Replacement – A bad heat pump makes it hard to push warm air through your home or commercial property. It puts more strain on your appliances and can mean they run into trouble earlier than expected. Heat will be uneven, and you may not get the fast heat you expect. You'll end up running your heater much longer for the same results, which will show up on your utility bill as well. We have a range of heat pump options at great prices to make repair and replacement fast and easy.
HVAC Inducer Motor Replacement – Inducers control draft inside your heater. These can cost a lot to repair, so usually, replacement is the best option. We can work quickly to install a new inducer motor to get your heating back online fast.
HVAC Hot Surface Igniter Replacement – Your igniter gets your heating moving when you switch on the heat. New heaters use hot surface igniters rather than pilot lights in older appliances. If you find that you're turning on your heat and nothing happens, it could be the igniter.
HVAC Pressure Switch Replacement – These parts keep your appliance and your property safe. To keep your heating working long-term, you need a good pressure switch.
Gas Valve Replacement – Gas valves are a must for proper safety control. To prevent leaks and guarantee good performance, you need a solid valve that stays on tightly.
Heat Exchanger Replacement – Exchangers manage heat transfer across the heater. It's a tough repair job that usually ends up costing more than a replacement, so typically we recommend replacement to save money and solve the problem faster.
Circuit Control Board Replacement – Eventually, electrical components start running into trouble and need replacing. We work with all different types of circuit boards and are confident we have the right board for your appliances.
HVAC Relay Replacement – Your relay controls when other components, like fans, turn on and off when you're heating your property. These, again, need to be replaced rather than repaired.
ECM Motors Replacement – These motors manage changes in speed and power when your heating system is working. We offer ECM motor replacement services to keep things running smoothly.
Hard Start Kits Replacement – These kits are your backup when things aren't turning on normally. It's a failsafe every modern heating appliance should have.
Heater Capacitors Replacement – Capacitors manage the flow of electricity through your appliance. Repair typically isn't an option.
Call Today
Call us today at (951) 268-7170 to schedule an appointment for heater parts replacement in Corona, CA!