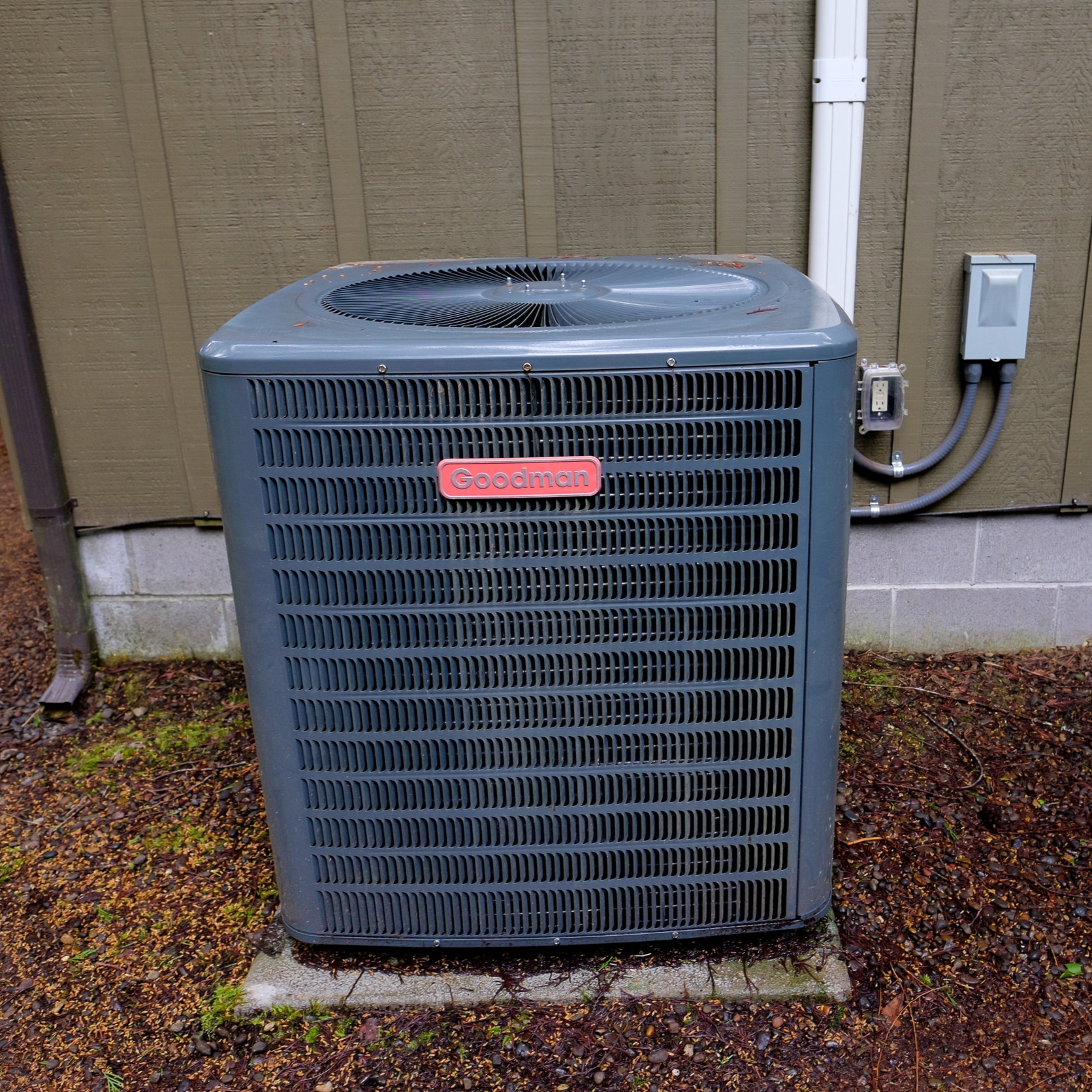 Qualified HVAC Services on All Leading Brands
Goodman is a leading air conditioning brand with a focus on technology perfect for people who want more control and better energy efficiency. At Trabuco Air, we work with all different models of Goodman appliances to get you the best value for your money. For homeowners and property owners across Corona, CA, we are the clear choice for all Goodman air conditioning installations, repairs, and maintenance solutions. Our team has the experience you need to deliver maximum value, keep costs low, and add years to your appliance's lifespan. Find out why we're the leading local HVAC contractor, and learn how we can help you with the installation or repairs you need today.
Schedule an appointment with an expert HVAC technician or ask questions about any of our services by calling (951) 268-7170 now!
Goodman Air Conditioner Repair & Installation
Our team manages all aspects of Goodman air conditioner repair and installation services. We're local and have a wide range of different A/C options at various prices. We're happy to design a custom plan to fit your schedule and your budget. Call us to get a free, no-obligation estimate on anything from parts replacement to how we can improve your indoor air quality. We can also send a technician to your property to discuss installation or repair plans and what needs to happen going forward.
On every project, it's our goal to deliver high-quality results at the best possible price. Our commitment to excellence is what's made us the leading HVAC contractor in Corona, CA for years. Our technicians are passionate about what we do, and you'll see it in the results once we are through. Talk to us about what you're dealing with, and we'll get to you as soon as possible. We work around the clock all year to respond to heating and cooling emergencies, so you can count on us when you need support the most. Discover why homeowners and businesses in the area choose us time and again.
Call (951) 268-7170 now to discuss repairs or installation solutions and schedule the next available appointment!