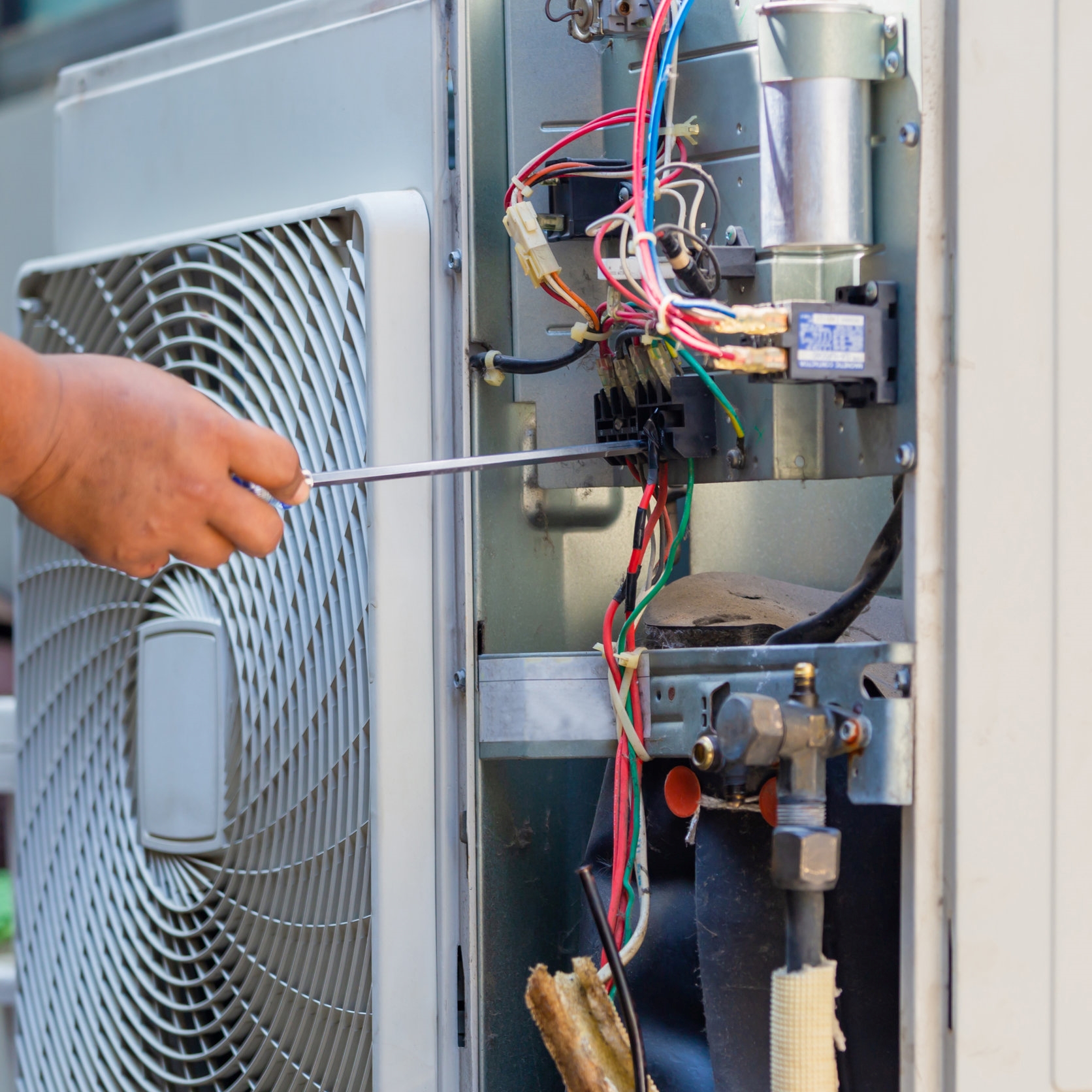 Fast Service & Fantastic Results!
HVAC emergencies are never fun, but Trabuco Air takes the pain out of emergency air conditioner repair in ​Corona, CA. We work around the clock to offer fast repairs when you need them the most. If you're struggling with AC problems in the middle of summer or can't get your heat to work correctly when it's cold outside, we're here to help. Our technicians have years of experience fixing all types of HVAC appliances and other solutions to guarantee performance and get your heating and cooling back online. Eliminate the stress of HVAC problems with expert help from a local team that cares. We're the top choice for air conditioner repairs in the area, and we're ready to deliver the results and affordable repairs you deserve! Call us now at (951) 268-7170 to hear more about our air conditioner repair service and schedule the next available appointment with a technician!
Rapid Emergency Air Conditioner Repair
Homeowners in ​Corona, CA look to Trabuco Air for the best deals on all types of air conditioning solutions. We offer a range of services, including air conditioner installation, whole house air purification, and regular maintenance plans to keep your A/C in top shape.
However, all of that goes out the window when you run into emergency problems with your air conditioning. We meet a lot of our clients for the first time when they call us after an A/C is leaking or stops working completely. People understandably worry about property damage and suffering through the wicked summer heat.
When we started Trabuco Air, we committed to helping local homeowners and commercial property owners with dependable emergency air conditioner repair at great prices. The other stuff can wait. We will do what it takes to get to you quickly and get your air conditioning back online. If that means repairing leaks, replacing parts, or fixing things until you can manage a replacement, we've got you covered. You can rely on our technicians to make the right recommendations based on what you need and to keep your budget in mind.
When our team comes to your home or property, they'll perform a fast inspection to get to the bottom of any malfunction or leak. We don't just repair surface issues. We get to the root cause of any broken air conditioner. Once we have a handle on the situation, we'll perform emergency air conditioner repair and then will talk to you about your options going forward. It's our goal to build a custom plan that fits your budget and your needs.
We're in it for the long haul, and we'll do what's required to become your long-term air conditioner and heating service provider. We've been the preferred HVAC contractor in the area for years, and we're excited to see how we can support you with better A/C performance and 24/7 repair services! Discover why so many people and businesses count on us when they need help. Let us get the most out of your HVAC appliances and get you more years and value for your money!
When is AC repair an emergency?
Any needed repair may be considered an emergency if it poses an immediate risk to one's life, to their property, or to the surrounding environment. An air conditioner repair is generally an emergency when it stops working while temperatures are at an extreme high.
What do you do in an air conditioner emergency?
If your air conditioner is not working properly, there are a few things you can check such as the air filter and the breakers. Otherwise, call a professional for help immediately. If necessary, find somewhere safe for sensitive individuals until an emergency air conditioning repair can be done.
At what temperature does broken AC become an emergency?
It can get hot here in California. A broken or malfunctioning air conditioner generally becomes an emergency once the temperature reaches 90 degrees or higher. When the temperature is below that, it should be considered a high-priority repair.
Call Today
Call us today to learn how we can help with emergency air conditioner repair in Corona, CA! We'll send a team to your home or commercial property as quickly as possible. Reach us at (951) 268-7170 to get things started right away!